When editing a favourite you can:
change the name of the favourite
edit the favourite's description
enable or disable the favourite
change how the favourite is shared

Note: You can share the favourite with all DIVA Client users, or restrict the favourite to members of one or more user groups.

add and remove links to drives, and

Note: That is, you can change which drives are to be mounted when the favourite is used.

map a drive to a preferred drive letter (MS Windows only)

Note: The preferred letter will be used if it is available when the drive is mounted. If it is not available, another letter will be mapped to the drive.

if the favourite is not shared with all DIVA Client users, you can assign the favourite to different user groups.
Display a favourite:
On DIVA Fusion's menu, click Favourites.

Click the relevant favourite's name.
Tip: If the list of favourites is long, use the search tools on the left to narrow down your search.
Edit a favourite
Review the following to see what you can edit.
Properties — Name, description, usage and availability
Note: When editing fields and checkboxes, remember to save your changes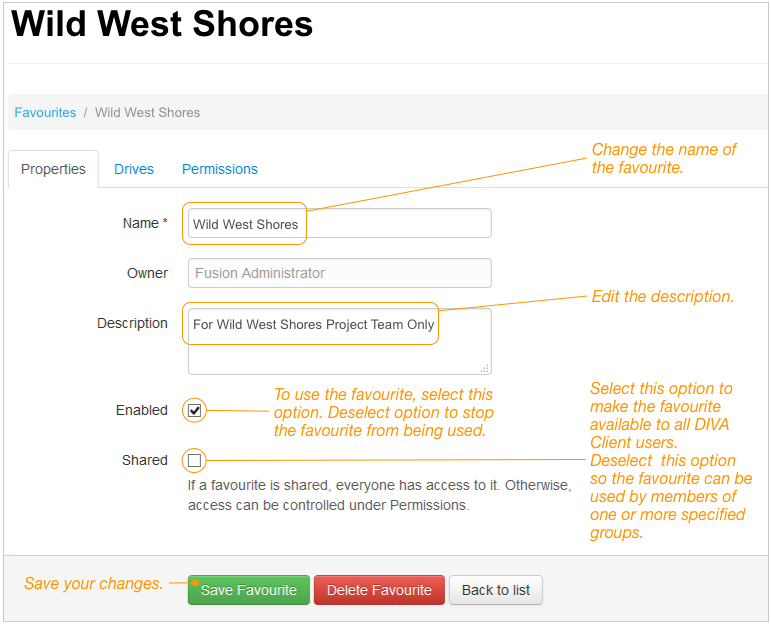 Drives — Drives assigned to this favourite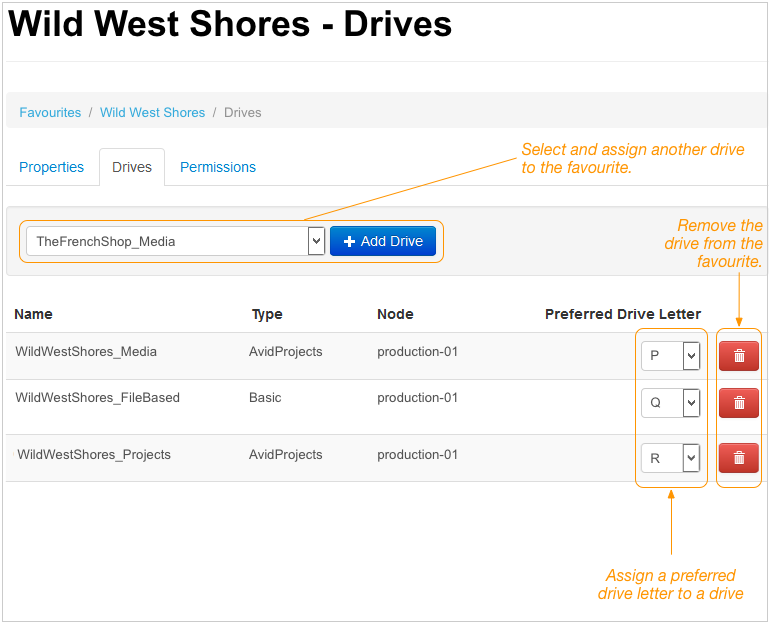 Permissions — User groups with access to this favourite
Note: The Permissions tab is only displayed when the Shared checkbox on the Properties tab is deselected.